Your first look at The Superyacht Forum Magazine
As we prepare to welcome over 800 delegates to The Superyacht Forum, coming this November, we're excited to present to you The Superyacht Forum Magazine, detailing the research, strategy and evolution behind this exciting new event.
Following our brand mantra of 'Less is More' and applying it to our event portfolio, The Superyacht Forum is a combination of all our previous meetings under one roof and one brand.
The magazine is a detailed publication, giving in-depth information of how we've integrated every market discipline to make a more powerful event. With dedicated pages to speakers, partners, programme streams, workshops and keynotes, The Superyacht Forum Magazine gives an exclusive preview of what to expect from the annual event.
For easy navigation, we've created key channels and clear content labelling that will allow you to engage with the information most relevant to you. Delegates will have the flexibility to customise their schedule according to their time, needs and budget, while exploring other channels that spark curiosity, interaction and insight.
Our key objective is to meet the needs of our delegates in a more effective and powerful way in bringing everyone involved in business, design, technology, ownership, brokerage, operations and innovation to one central point for a resourceful outcome.
Now entering into our 25th year in the industry, we offer expert and in-depth knowledge on all aspects of the superyacht industry, from technical information, market analysis, business, recruitment and design.
For your first look at The Superyacht Forum Magazine, click here to download your copy.
The Superyacht Forum will take place from 13 - 16 November 2017 in Amsterdam. To find out more and to register as a delegate, click here.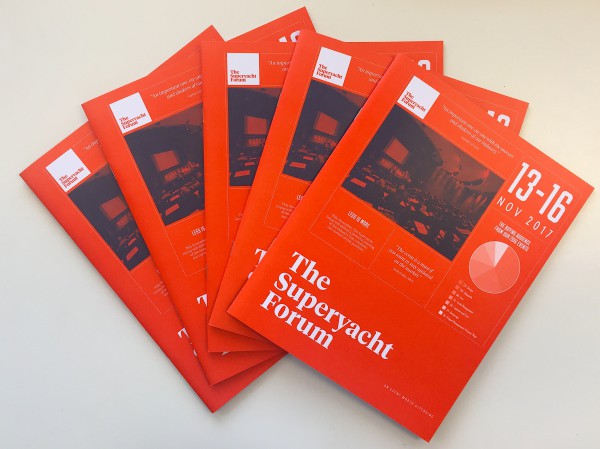 Profile links
03 Jul 2017
Sep 13
Innovation Lounge at The Superyacht Forum
An exciting new feature, The Innovation Lounge is a space dedicated to forward-thinking ideas and products.
Aug 29
Superyacht Intelligence at The Superyacht Forum
Market insights and comprehensive data will drive the discussions at this year's event.
Aug 16
A look at the current technology influencers speaking at The Superyacht Forum.