We report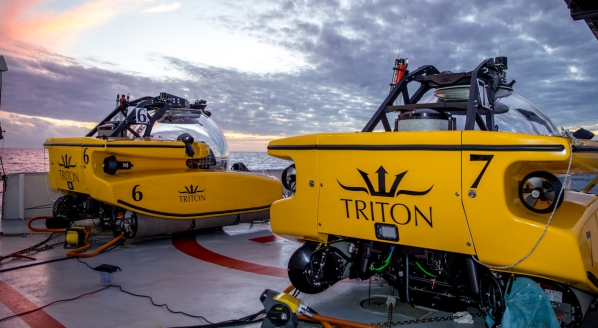 Triton: Embracing new technologies
We speak with president of Triton Submarines, Patrick Lahey ahead of The Superyacht Forum coming this November.
Jul 25 2017
Jul 3 2017
Your first look at The Superyacht Forum Magazine
An exclusive preview of The Superyacht Forum Magazine and the newest concept behind this year's event
Jun 22 2017
Exclusive Early Bird Discount
It's time Suppliers, Sub-Contractors and Service Providers planned for the future
May 12 2017
Taking our events to another level. The 'new' Superyacht Forum
With too many events in the calendar, we are bringing to the market, a new dynamic formula for our events business
Apr 24 2017
The Superyacht Captains' Forum – 20 April 2017
We review the successful 2017 edition of The Superyacht Captains' Forum.
Dec 6 2016
Global Superyacht Forum 2016 content now live
2016 attendees can now access the keynote podcasts, images, delegate lists and more from the event, held in Amsterdam last month.
Dec 1 2016
A 5* Dining Experience with Sevenstar Yacht Transport
Sevenstar Yacht Transport entertain in Amsterdam.
Nov 22 2016
GSF: a powerful meeting of minds
SuperyachtNews reflects on the keynote presentations at the 2016 edition of the Global Superyacht Forum.
Nov 14 2016
Experience the Lumière Cinema at next week's Global Superyacht Forum with Genesis Marine.
Nov 11 2016
Using MARSS bars for superyacht security
With asset protection a hot topic for owners, we look at how the MARSS NiDAR system – developed with NATO – has found a home on superyachts