We report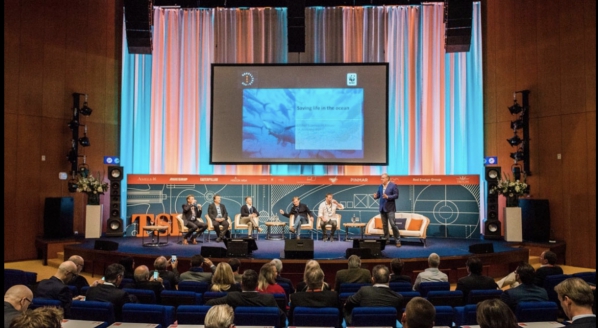 And we're back!
The 23rd edition of The Superyacht Forum is taking place from 12 – 14 November
Apr 18 2018
Mar 6 2018
Repairing the Refit Market
Ahead of The Superyacht Captains' Forum next month, we ask the industry what their biggest frustrations are in the aftersales, repair & refit market
Jan 23 2018
A look at the highlights from The Superyacht Forum in 2017
Nov 6 2017
Design picks at The Superyacht Forum
From the 'Designer's Den', to a session on 'What design can do', here are the design picks for TSF
Oct 23 2017
Damen supports Triton Submarines
Damen supports Triton Submarines perform demonstration of latest model
Oct 12 2017
Designers' Den at The Superyacht Forum
This year, we are inviting young designers to showcase their work in front of superyacht icons.
Oct 11 2017
Captains' picks: The Superyacht Forum
With a whole focus on yacht operations, there's more at The Superyacht Forum for captains and crew than ever before
Sep 13 2017
Innovation Lounge at The Superyacht Forum
An exciting new feature, The Innovation Lounge is a space dedicated to forward-thinking ideas and products.
Aug 29 2017
Superyacht Intelligence at The Superyacht Forum
Market insights and comprehensive data will drive the discussions at this year's event.
Aug 16 2017
A look at the current technology influencers speaking at The Superyacht Forum.